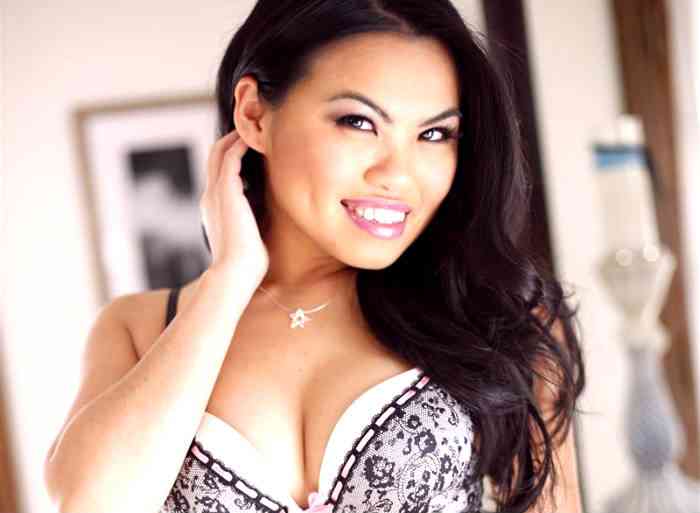 The Sexy Cindy Starfall Opens Up About Her Kinky Lifestyle–Plus How to Ease ANY Woman Into Kinkier Sex…
Click Here Now to Discover 5 Exotic Foods That Will Get You Rock-Hard & Keep You That Way For HOURS…
Have you ever thought about spicing things up in the bedroom?
Or even taking it one step further… and spicing things up outside the bedroom?
Because even though adventurous sex can be a lot of fun with one partner–it can be even more thrilling with multiple partners, when the time is right. 😉
Hi, I'm Cindy Starfall!
I'm an adult actress, and I also dabble in the swinging lifestyle (both on and off of the camera).
3 SEXY PORNSTARS REVEAL: This Doesn't Matter During Sex… But THIS Does!"
And over the years, I've realized that a lot of people are interested in the swinging lifestyle… though few know how to approach it with their partners.
Recent research reveals that about 90% of swingers are either married or cohabiting–which is a pretty promising success rate if you ask me!
So that's what I want to show you today.
If you want to know the truth about swinging, sex clubs, and open relationships, read on–because it's about to get hot in here, baby!
[adning id="11088″]
What Does It Mean to Be A "Swinger"?
In order to get into the swinging lifestyle, you first have to understand what it means to be a swinger.
Being a swinger means that you're in an open relationship with someone–and you sometimes "swing," or sleep with other people.
So in order to get into the lifestyle, you have to be in an open relationship.
This means that you and the woman you're sleeping with will have to agree on what this means for you.
If you know she's already down for this, then great! If not, I'll share tips later on about how to get her more comfortable with the concept of an open relationship.
But before I move on, let me get one thing out of the way:
Swinging is not the same as having a threesome or just "sleeping around."
To put it simply, swinging is when you and your partner have consensual sex with other people. For instance, you might pick a couple to swing with and basically swap partners for a few hours (or a whole night lol).
And of course, you and the woman you're with really have to trust one another for this lifestyle to work.
So to help you figure out if swinging is right for your lifestyle, here are a few benefits and drawbacks that you may want to consider.
[adning id="11089″]
Swinging 101: The Pros Vs. The Cons
First, let me start with the pros of being a swinger:
1) It can make your sex life with your girlfriend super hot.
It's super liberating to know that you can have sex whenever you want–and with whomever you want. 😉
As a result, this can make you feel more liberated, and even closer to your partner.
Why?
Well, because you won't always be sleeping with your partner, when you do spend time in bed with her, you'll be reminded of what brought you together in the first place.
And that can even make the sex a lot hotter, too. 😉
INSIDER SECRETS: This All-Natural 5-Food Formula Gives You Rock-Hard Erections (Click For The Recipe)…
2) Sex is (almost) always available.
When you find a couple to swing with or join an online swinging website or community, then how much sex you have is basically up to you.
So that means if you want a lot of it–you can probably find it.
Just pick the day and time.
No dinner required!
3) You get to live out fantasies that your partner may not be into.
With swinging, you get to try new things with new people–and without any judgment either.
So if your partner isn't into something that you really want to try, swinging can be a great option that satisfies both of your sexual needs at once.
It Doesn't End There…
Those are the pros of swinging–now, let's talk about the cons.
1) Swinging isn't for everyone.
If you feel uncomfortable talking about it, even to your girlfriend, then swinging might not be right for you.
2) This lifestyle can lead to breakups or divorces.
Swinging with the same people can lead to emotional connections and even jealousy.
So for this reason, it's important to maintain only physical relationships with the people you swing with. However, not everyone can emotionally disconnect this way.
If you feel like you or your partner may be getting too emotionally attached to a person or a couple you swing with, it may be time to call it quits.
TRENDING: This "Magic Foreplay Technique" Gives Hot Girls Multiple Squirting Orgasm (Click Here for Step-By-Step Instructions)…
3) You may find yourself always wanting more.
Things you used to love may now seem boring once you've grown used to a wild, swinging lifestyle.
And this can lead to you feeling sexually–or even emotionally–unfulfilled in the long run.
Again, swinging isn't for everyone, but if you're up for it, it can really take your relationship and sexual adventures to the next level.
[adning id="11090″]
How To "Ease" a Woman Into Swinging in 4 Simple Steps…
If you've weighed the benefits and risks of swinging…
And you decide you're open to exploring the lifestyle…
Then you might be wondering how to bring up this touchy topic with a woman you're seeing.
Here are a few tips to help ease her into the idea of swinging. 🙂
1) Talk Dirty To Her
If you're pretty much just having "vanilla" sex, you'll want to kick things up a notch to see how she reacts.
Start with an easy one:
Dirty talk.
You don't have to go crazy or anything–try something simple, like:
"You like that…?"
Or,
"Have you been a bad girl…?"
This is a simple way to ease a woman into dirty talk–and if she's into it, then she may even be down for some naughtier fun!
[adning id="11088″]
2) Watch Porn Together
Talking about sex can be hard for some women, so an easy way to get her to open up is by watching porn together.
When you put it on, try talking about different positions or scenarios that both of you might want to try.
Does she seem eager to try new things, or is she really into watching porn together?
Then great! She may be into swinging.
If she seems "weirded out" by the idea of watching porn together, though, then it may not be the right time to bring it up.
Pro Tip: Put on an orgy or some threesome scenes to see if she gets especially turned on.
TRENDING: If She Does This With Her Body It Means She's Kinky & DTF (Most Men Totally Miss This!)
3) Take The Lead
Even if both of my other tips seem to go well, she might not be straightforward enough to approach you about the idea of swinging.
You may have to ask her directly.
This means you'll have to take the lead–but you can still be casual about it!
To start, ask her about her sexual fantasies during foreplay. You might even start by sharing some of yours with her to get her to open up more.
Once you both feel comfortable, bring up the topic of swinging and pay close attention to her reaction.
Remember, swinging only works if both people in a relationship are into it, so if she seems hesitant, don't try to force her.
There are plenty of other ways to spice things up in the bedroom–trust me! 😉
And if you really want to get her to show you her "adventurous" sexual side… then just try this: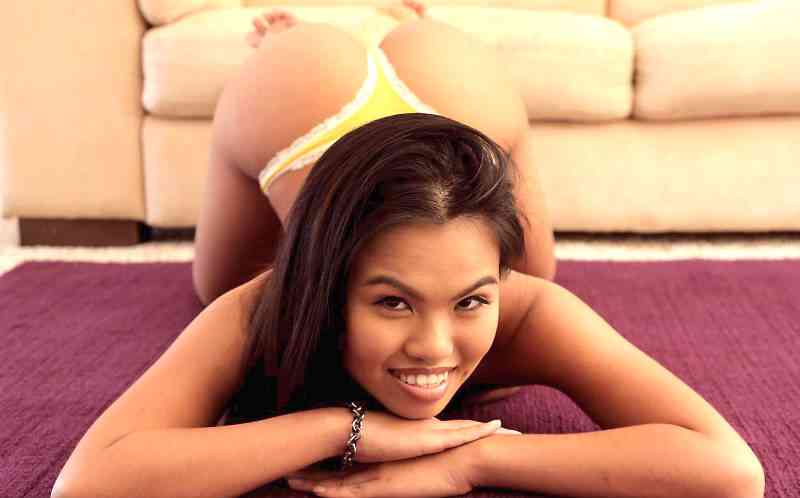 4) "Wow" Her In Bed
What keeps a woman coming back to you for sex… over, and over, and over?
Or even better:
What makes her so eager to please you… and so enthusiastic about satisfying your sexual needs…
…that she'd try just about anything you ask… like threesomes & sex clubs? (*wink wink* lol)
As a girl who LOVES sex & swinging, I can tell you right now… I know the answer… and it's probably not what you think. 😉
However, it's a little tricky to put into words… though my sexy co-star, Edyn Blair, describes it perfectly in this video.
(Thanks Edyn, love ya girl!)
Honestly, I wish more guys knew about this… because there are so many sexually starved girls out there, just waiting for the right man to unleash their inner "nympho"…
Edyn's video will show you what I mean:
Click Here to Watch a Sexy Pornstar Show You How to Get Her to Do ANYTHING You Want In Bed…
[Note: This post was updated by Gotham Club on October 6, 2019.]
1,540
Views
The post Pornstar Cindy Starfall: "Swinging, Sex Clubs & Open Relationships 101" appeared first on Gotham Club.
Original source: https://gothamclub.com/cindy-starfall/