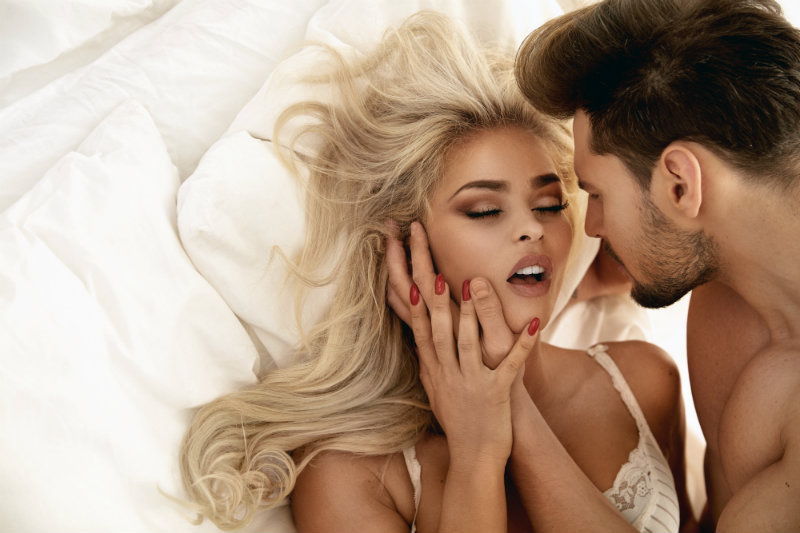 How To Make Women Squirt–Can Any Guy Achieve This Ultimate Sexual Goal?
Click Here to Discover The #1 Foreplay Move That Makes Hot Girls Gush Like A GEYSER…
For a lot of men, making a woman squirt can be the pinnacle of their sexual prowess.
However, there is a lot of misinformation going around about how to make women squirt and what causes it.
So today, I want to clear that up.
TRENDING: 3 Shocking Rough Sex Moves She'll BEG You for Again & Again…
I'm going to teach you the secret to giving women squirting orgasms… and how to improve your sex life by making her experience absolutely unforgettable. 🙂
I'm Lawrence Lanoff and as a tantric sex expert, it's safe to say I know a lot about sex and improving your sex life. So every week, I'll be answering your most difficult, burning questions you have about sex…
And this week, I'm answering this one:
"How do I give women squirting orgasms?"
Catch The Full Video Transcript Below…
Let's talk about the secret to squirting orgasms.
Squirting orgasms are very incredible, and yes, all women can have them.
However, there are a few drawbacks to focusing too much on making them happen during sex.
For one, if you focus on a squirting orgasm, it's a little bit like chasing a mirage.
You can keep chasing it and trying to make it happen… and yet you never quite catch it.
I call that chasing orgasms.
BRAND-NEW: 7 Hot-As-Hell Sexts That Get Her to Come Over & Strip Down Naked For You…
So if you've made up your mind that you want a squirting orgasm to happen, it can go either way.
It may or may not happen, but regardless, it tends to create a large amount of stress. And that's counterproductive to squirting orgasms.
If squirting orgasms are on the table at all, it has to be something that you do in a way that's comfortable for both of you.
You both also have to be OK with it not happening.
And ultimately, you should understand that a squirting orgasm takes time.
[adning id="11088″]
The Truth About Squirting Orgasms…
There are some people in porn who are like:
"No, you get the speed down and the hand motion and I'll make anybody squirt!!!"
And while that may be possible… what most men don't realize is that a lot of porn you see on-screen requires a lot of off-screen warming up.
There is a lot of pre-framing and psychological preparation involved.
Also, a woman who is on camera for a squirting orgasm is going to be more likely to be super forthcoming about it, because that's in her job description.
There is also a lot of stuff that's faked out there. Like where they just fill the vagina with water at the beginning of the shot and then she just shoots it out.
SPECIAL: The Fastest Way to Give Any Girl Multiple EXPLOSIVE Orgasms…
So just understand that a lot of it is simply Hollywood porn glitter.
The key thing is to understand that squirting has to do with a release of her fluid, and it honestly feels a lot like peeing.
She may, in fact, additionally pee while she squirts.
So part of the secret is to just make sure she knows that everything is OK no matter what happens.
Put lots of towels down, because women tend to be really concerned about liquids and fluids.
But at the end of the day, squirting can be really fun and pleasurable. It's a sense of accomplishment for both partners.
[adning id="11089″]
Squirting 101: The Do's & Don'ts
I love squirting orgasms, but it's not a thing that I particularly focus on trying to make happen.
I do know that if a woman feels comfortable with it beforehand, I'll try a certain hand motion.
This is where you use two fingers and you stroke while you increase the pressure and speed. (But more on that in a minute.)
With squirting, it tends to be the case that you're going to need a little bit more speed–and then there's a moment just as she's squirting where you pull out so she can then release (because the fingers can get in the way of the fluid).
So the secret is to create a completely safe space where she can relax about her body and the fluid.
INSIDER SECRETS: This All-Natural 5-Food Formula Gives You Rock-Hard Erections (Click For The Recipe)…
Set out towels and just really reassure her that everything's OK.
In my experience, all women can squirt, but not all women are psychologically able to be in the position where they allow themselves to do it.
And ultimately, if it doesn't happen, remember: It's sex!
Did you have fun?
Did it feel good?
Then we all won.
That is what I want you to think about.
But back to that technique I mentioned above–here's a more detailed description of how to do it:
[adning id="11090″]
My Favorite Technique to Make Any Woman Squirt…
The technique I mentioned above (and in the video) is called the 5-Finger "Tantra Technique."
When done right, you can make women experience anything from multiple orgasms…
To squirting orgasms…
And even full body orgasms. (Which may make you think she's having a seizure haha.)
So I know I gave you a quick demonstration of the 5-Finger "Tantra Technique" above… but that was fast.
To truly master the technique, you still need to know:
How to position your fingers…
How to tell if you're stimulating the right spot…
How much pressure to apply…
And the rhythm in which you should be moving your hand.
So that's what I'd like to show you here–I think you're really going to like this a lot:
Click here to see how to properly do the 5-Finger "Tantra Technique" & give her multiple squirting orgasms.
5 Scientifically Proven Strategies to Give Any Woman More Gushing "Whole Body" Orgasms…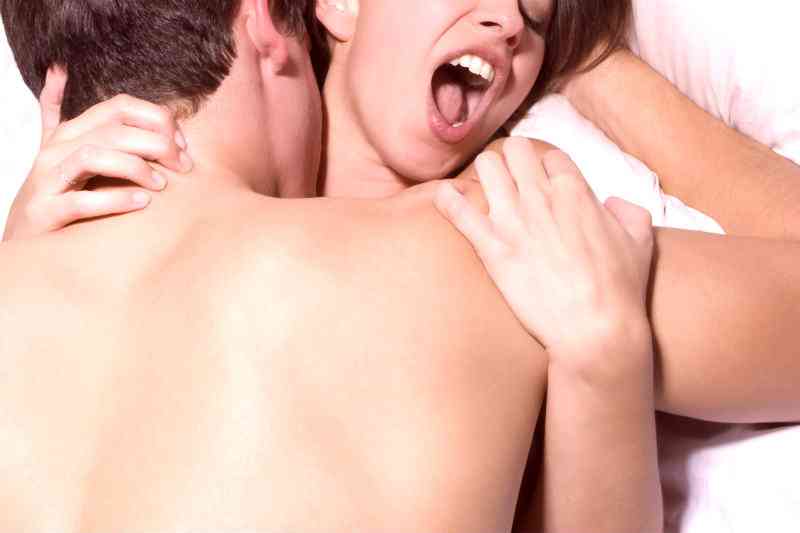 1) Drink Water
This first tip might seem a bit silly on the surface.
Female ejaculate, though, is fluid–and the more fluid her body has, the more likely it is that she'll ejaculate.
Drinking water also helps with her overall energy, making her even more ready for a good time with you.
Plus, it's good for her.
[adning id="11088″]
2) Stimulate Her G-Spot
G-spot stimulation is key to getting her to ejaculate.
If you don't already know this, a woman's G-spot is located about two inches inside the vagina and on top of the vaginal wall.
It's easier to find and stimulate her G-spot if she's already aroused. Spend time kissing, touching, and playing with her body to get her turned on.
As she becomes aroused, her G-spot will become more sensitive and easier to find.
CONTROVERSIAL VIDEO: These Subtle Touch Tricks Get Her Soaking Wet, Naked & On Top of You In Bed (Even If You're "Just Friends" Right Now)!
You can stimulate her G-spot with your fingers by putting a finger or two inside her–then move them toward you along her vaginal wall. It's kind of a "come here" motion.
Add in some clitoral stimulation with your other hand or your mouth, and… oh my, we're in business.
You can also stimulate her G-spot by choosing the right sex position. The options are many, but here are a few that are perfect for hitting the right spot:
[adning id="11089″]
a) Doggy Style
This position is a classic for a reason. It puts you in the perfect position for hitting her G-spot with every thrust. Reach around her to rub her clit at the same time, and she'll be moaning with pleasure.
b) Cowgirl
This position puts her in charge. Rather than leaning forward, if she sits up straight, you'll rub right against her G-spot.
Rub her clit as she rides you to maximize her pleasure.
NEW: Does This "Magic Formula" Really Make Girls H*rny?
c) Reverse Cowgirl
Similarly to cowgirl, this puts her in the driver's seat. If you do the thrusting, she can rub her clit while she's riding you.
It's a win-win!
[adning id="11090″]
3) Toys!
There's nothing wrong with using toys to help things along.
In fact, it shows her that you're confident enough and that you care enough to show her the best time possible.
Toys can be a great aid in helping stimulate her G-spot. There are vibrators that are designed to reach her G-spot easily. A curved dildo can also help hit that magic spot.
(And trust me, she will NOT see it as a "replacement" for your manhood.)
Once you're having sex, you can use the vibrator for some extra help in stimulating her clit while you're hitting her G-spot.
Have fun, and make sure you have extra batteries.
[adning id="11088″]
4) Make A Connection
Squirting is more than just hitting her G-spot. For a lot of women, it's the result of that something extra:
A real connection to her partner.
It starts from the beginning. Get her juices flowing before you meet with some sexy texts.
Build on that with intimate foreplay. Take your time with kissing, nibbling, and exploring. Look into her eyes while you play with her nipples or clit.
Tell her how she makes you feel. Does she turn you on? Does she drive you wild? Let her know.
3 SEXY PORNSTARS REVEAL: "D**k Size Doesn't Matter During Sex… But THIS Does!"
It doesn't need to be all roses and candlelight. It's more a matter of getting her aroused and "ready to go" before you dive in.
If she knows you genuinely care about her and her pleasure, she's more likely to be relaxed and ready. Trust me.
Relaxation makes her more likely to release when she begins to feel her G-spot being stimulated.
[adning id="11089″]
5) Go Above and Beyond
Making a woman ejaculate is going to take more than just missionary-style sex.
She needs to be relaxed, aroused, and stimulated in the right way for her.
Consider yourself an explorer. Get to know her body and what she enjoys. Take your time and focus on her pleasure.
You can even ask her what she likes! This often helps speed things up quite a bit.
Use your hands and fingers to find and stimulate her G-spot, then switch to one of the positions that continues to stimulate that spot.
BONUS: This 5-Finger "Tantra Technique" Gives Her Multiple Explosive Orgasms!
Rub her clit at the same time, and you'll take things over the top.
Encourage her to relax, and not to worry if she starts feeling like she needs to pee (this is a common feeling when women are about to ejaculate).
The more comfortable she is with you, the more likely she is to let loose and let things flow.
Remember–not every woman has ejaculated before. You have the opportunity to introduce her to something that might be new, and will definitely be unforgettable.
And like I mentioned, foreplay is key when it comes to getting girls to squirt–but which foreplay techniques will get her to squirt the fastest?
I'll show you:
The Best Fingering Techniques to Make Squirting More Likely…
By far the easiest way to give a woman these "next level" kinds of orgasms… is to give her an orgasm before sex.
(That way she's already SUPER wet by the time you're ready to enter her.)
And yeah, there are a few different foreplay techniques you can use to get her off… though in my experience, these 3 fingering techniques seem to work best…
I designed them to give any woman powerful orgasms, using VERY little effort & energy… and personally, I think my favorite technique is the "Deep Spot" one… because it can get her to gush using only one finger. (It's real fun to watch hah)
Here's a video that shows you how to do all 3:
3 Tantra Techniques to Give Her MEGA-Powerful Orgasms (Using Very Little Effort & Energy)…
[Note: This post was updated by Gotham Club on September 11, 2019.]
9,569
Views
The post Squirting Orgasms: Tantric Sex Expert Reveals How to Make Any Woman Squirt appeared first on Gotham Club.
Original source: https://gothamclub.com/how-to-make-women-squirt/